The Pakistan Art Forum, established in 2014, has become an invaluable resource for the local art market with a forum for over 40,000 art enthusiasts, an engaging social media presence, a global sales website launched last year and culminating into a fully functional art gallery. It was recently launched in Lahore where their inaugural show, 'Stars of Tomorrow' showcased the work of emerging artists from all across Pakistan and it is very much predicted that these rising talents will be prominent names in the art industry in the coming years. Curated by Imtisal Zafar, the show featured a wide range of works from oil and acrylic paintings, to sculptures, miniatures, charcoal sketches and the most talked about augmented reality segment at the show, with 22 artists from all across Pakistan on display. Even though all artists did a tremendous display of works, the following were our top picks.
AB Rehman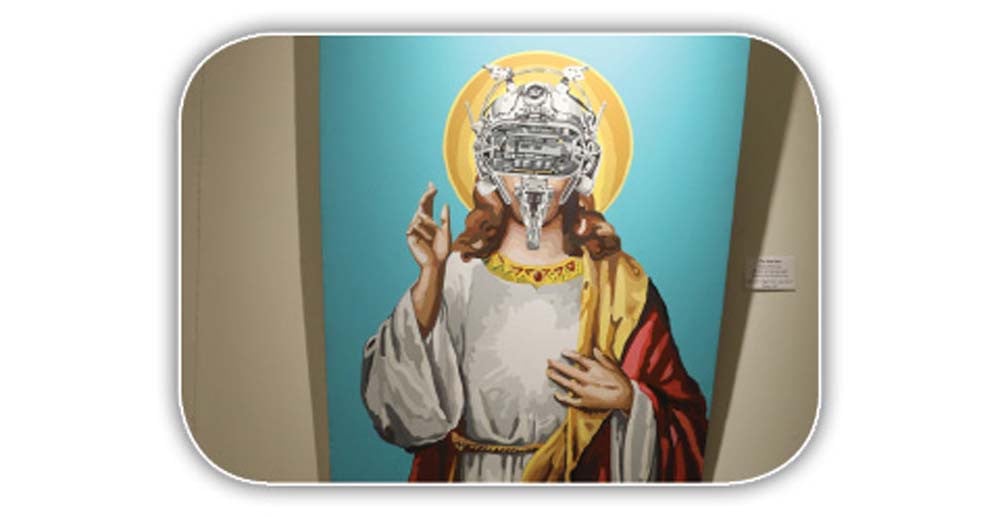 Arguably one of the most eye-catching segments of the show, the augmented reality artworks by AB Rehman was a futuristic display of works that fused technology and art. Viewers had to scan a QR code displayed next to the paintings, which prompted them to download an app that provided an interface to view the paintings. And each painting jumped to life on your mobile screen. To no surprise AB's works were sold out.
Ali Gillani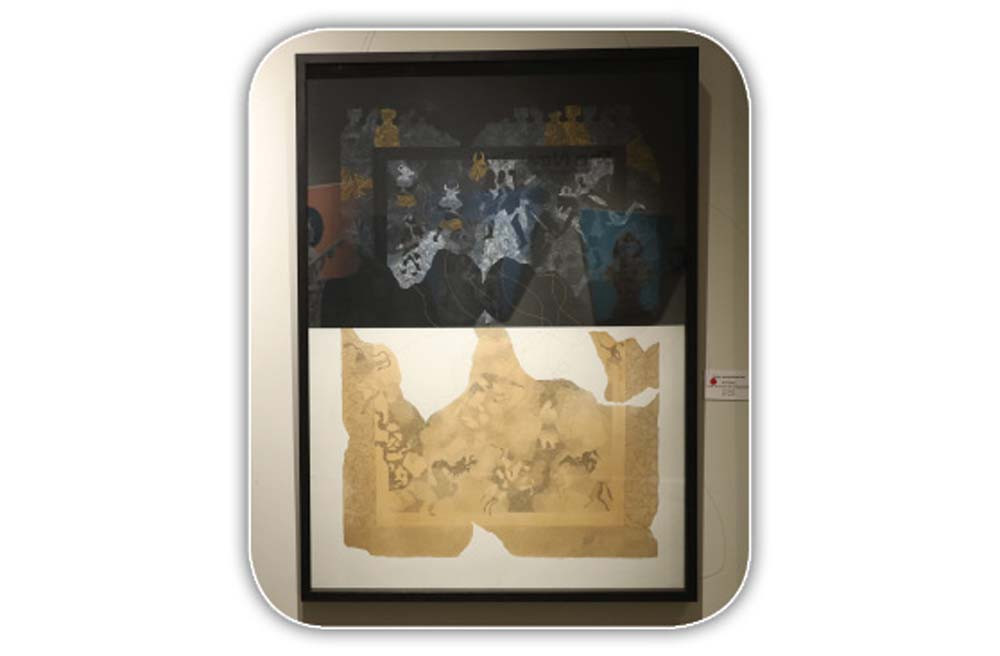 Ali Gillani's works on the other hand were more mellow and somber. His miniature technique was mastered in three works that he had displayed at the show, including one larger than life depiction of the demonic side of human beings.
Fatima Hussain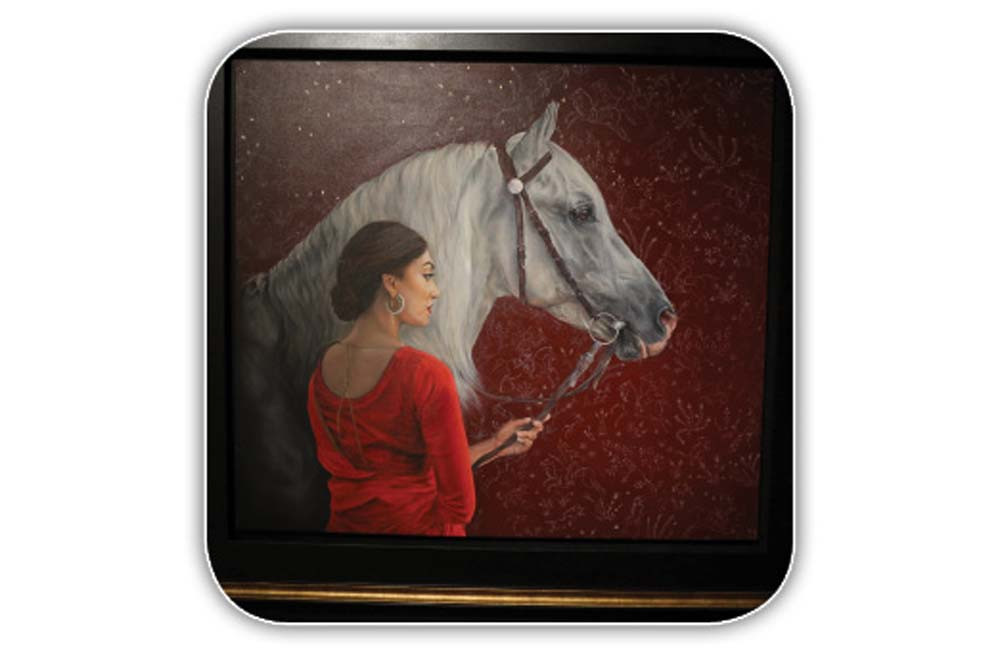 Fatima is a realist painter and excels in her skill of equestrian paintings. Her very realistic depiction of horses stems from an exposure to them from a very young age. Her works boasted intricate details and would make for perfect drawing room centerpieces in any collectors home
Bazil Habib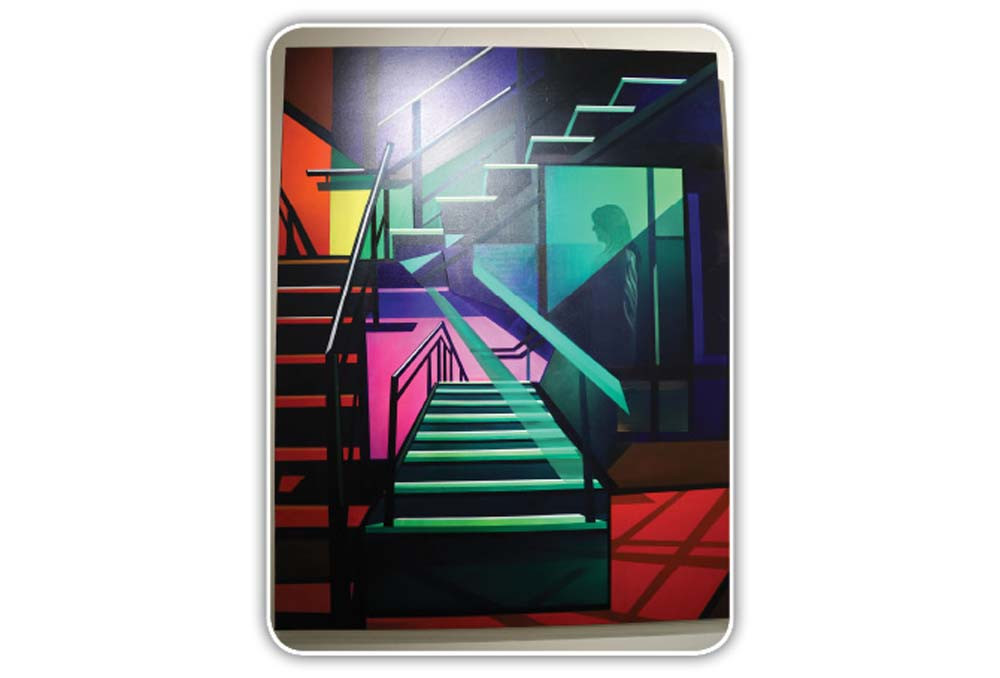 Bazil's work immediately grabbed your attention because of the large canvases with vibrant colors. His depiction of nightscapes with overlaid geometric shapes like windows and stairs really caught one's eye
Irfan Abdullah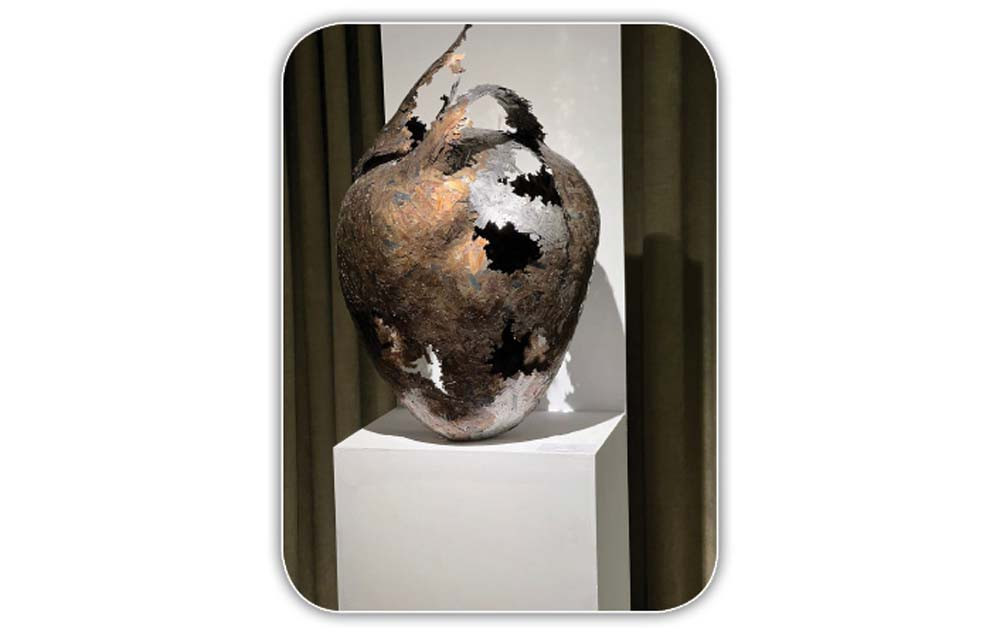 Another sculptor to watch out for at the show this year was Irfan Abdullah, who is a fresh graduate out of NCA. A continuation of his thesis work was working with razor blades to form various sculptures, of which pages of books were one and a sculpted human heart was the other. A larger than life perforated male face made for his final sculpture displayed at the show
Bisma Hussain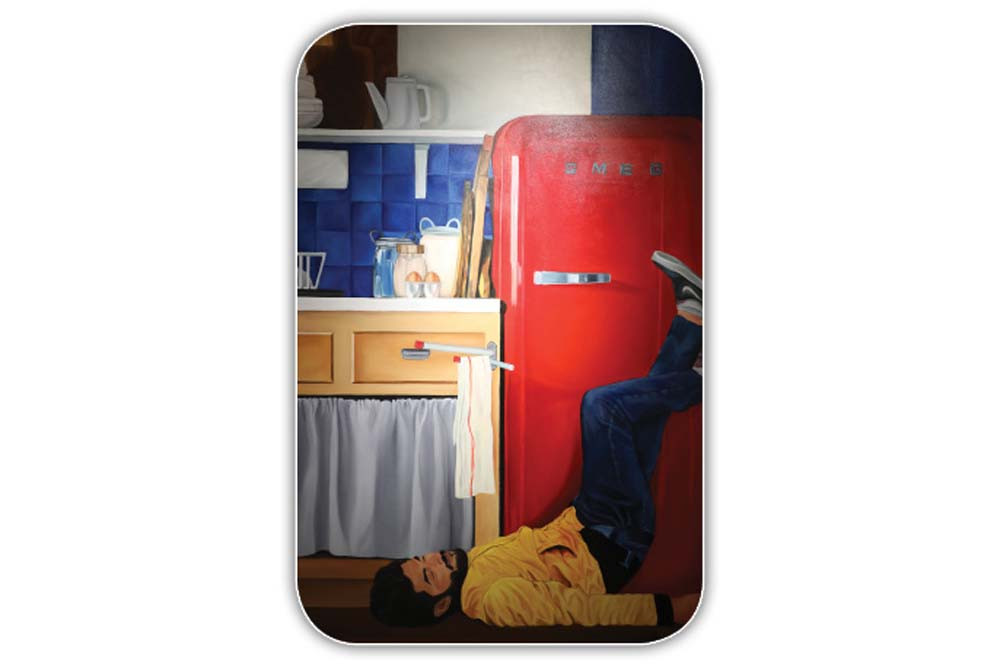 Another artist with the use of vibrant colours was Bisma Hussain. With the use of everyday settings of the kitchen or laundry room, Bisma depicts human interactions in complex and sometimes in uncomfortable positions.
Naira Sharjeel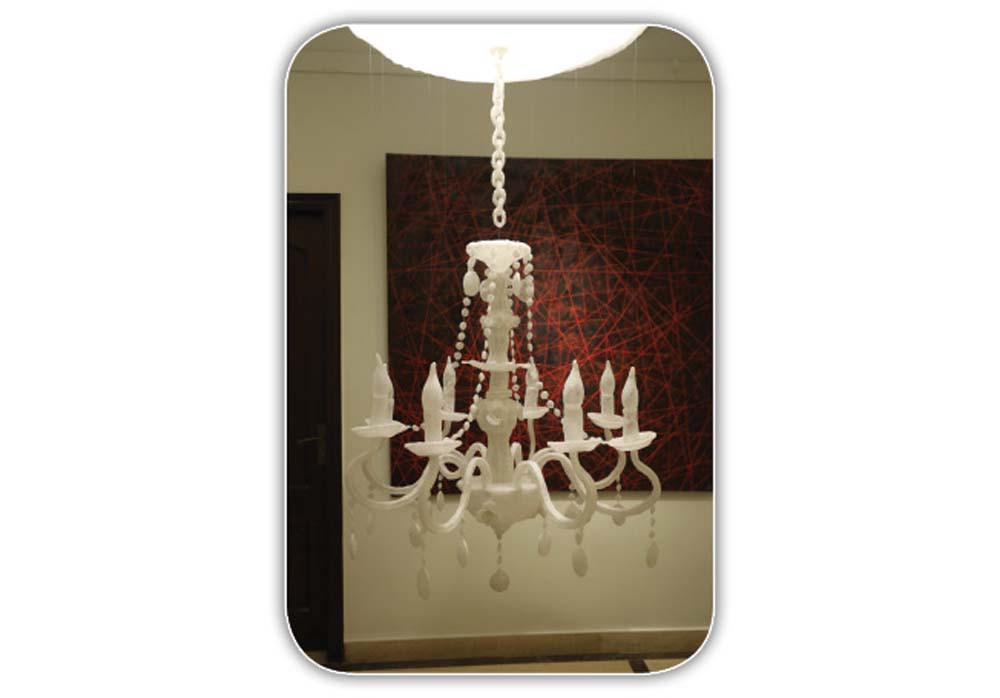 A beautiful sight to behold were the polyester sculptures by Naira Sharjeel at the show. Extremely intricately crafted, Naira had developed three sculptures for the show of which a life size chandelier completely, made out of polyester was the showstopper for the artist. Other two sculptures included a padlock and chain and a cuckoo clock
Hamza Qazi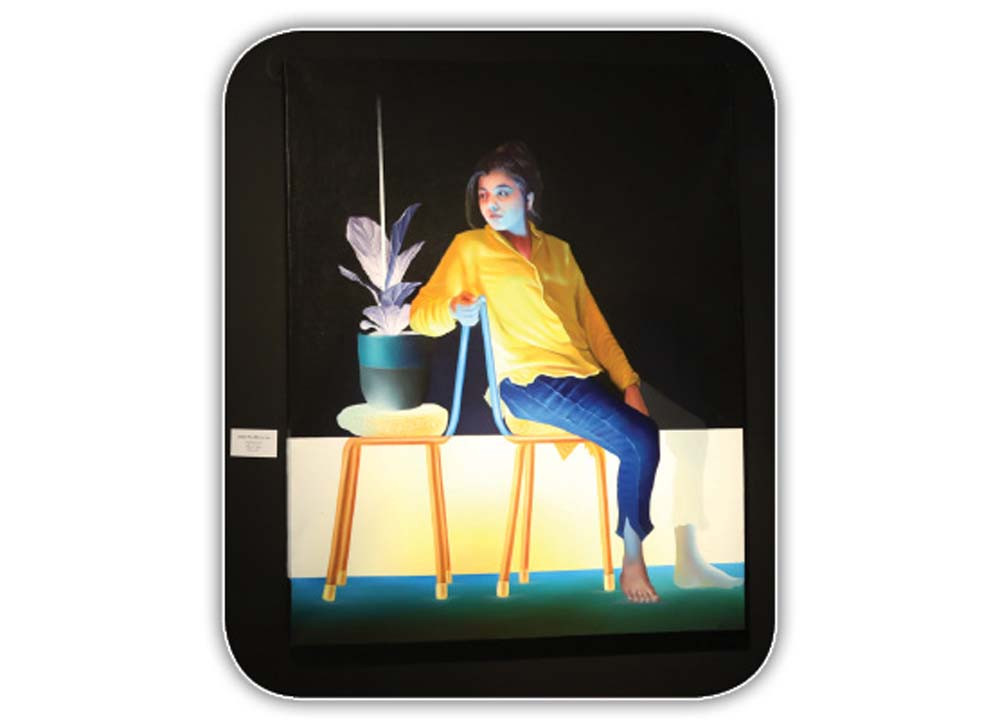 Another realist painter, Hamza Qazi was a hot favourite last year at the NCA thesis show because of this realist depiction of human feet and the play of light. This year Hamza also showcased his popular feet-work along with another stunning work with full figure.
Maliha Mateen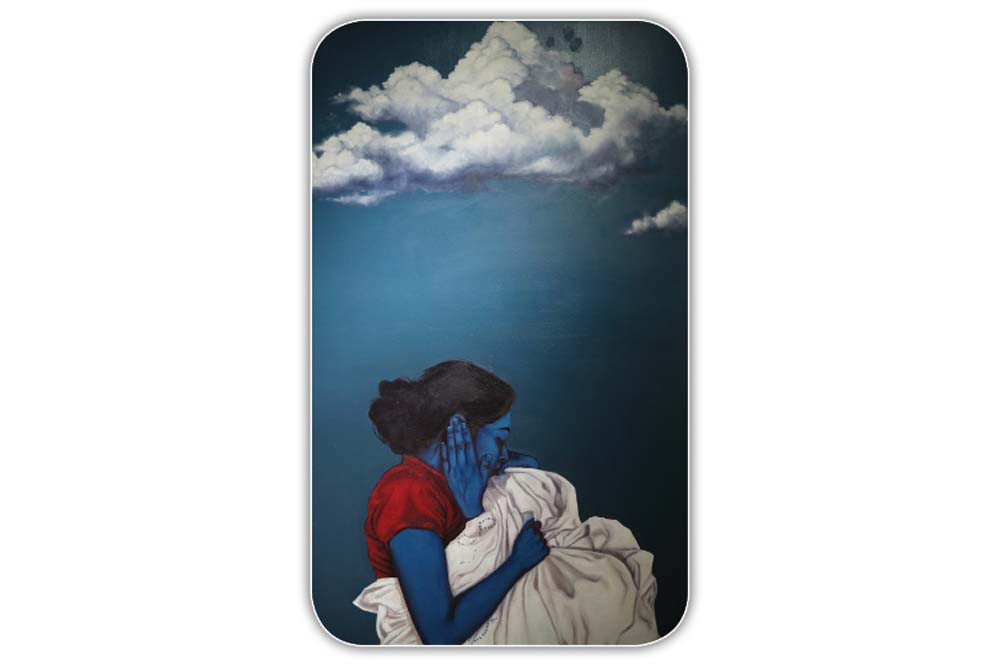 Maliha's playful works with vibrant colors depicted female figures with blue skin tone. Another artist that stood out for us due to her depiction of human interaction, against vibrant backdrops